Journal - Graphics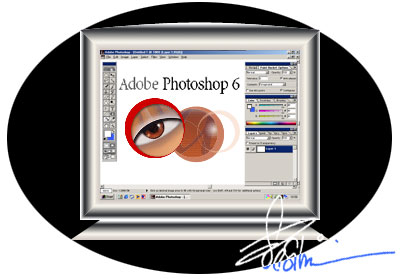 My number 1 favourite pastime on the Computer.
I started with CorelDraw from as far back as I can remember, gave it up and dived into it again many years later.
Recently, bought myself Adobe PhotoShop 6.0
and don't want to use anything else.
Although I am really into 'drawing' in my free time on the computer, to write 'how-to' or tutorials on graphic creations is simply out of my scope... you see, I already spend way too much time experimenting... and that's the only way to learn actually. Plus, there are so many sites out there that offer very good tutorials on PhotoShop.
So I have just limited the articles here to a few questions that I asked myself often when I started.